Programs for Organizations
Develop your team! 
Management of teams looking to improve the workplace culture, change stress or racism, and encourage leadership skills in each team member will benefit from participating in our group training sessions. The group training can vary from 2 hours to 6 hours depending on your requirements.
Our programs aim to raise the level of individual and teamwork, professional performance, improve communication, change racial tension, the level of engagement, and collaboration effort- even in difficult times. We will help your team gain new clarity about 'teamness' that will move your business forward and influence the bottom line in a positive way.
Our programs build a better culture by honing in on the present problems.
We help build leadership skills in every individual employee no matter their position.
We specialize in helping the team overcome common challenges such as inflexible beliefs, bad communication, disengagement, lack of accountability, employee syndrome (mindless following), weak management skills, not enough excitement for the tasks, and many more.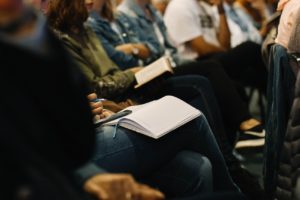 Our customized training has a proven record of dramatically increasing personal and professional engagement and performance for our clients. Our webinars, teleclasses, workshops, group coaching, and one-on-one coaching foster a safe environment that encourages employees to develop themselves authentically.
Our Training Programs:
Stress? And now what?
5 Simple Steps to Deal with Stress
Racism, where to go from here?
Diversity in the Workplace
Renew Workplace Engagement
How to deal with the Pandemic?
How has the pandemic influenced work and life? What to do now?
Personal Leadership 101, 102, and MASTERY for the Team: New insights encourage the team to develop effective ways to work together. This helps decision making, working from strengths, and choosing cooperation to the fullest extent.
Team Building made Easy
Eliminating Drama at Work
Progress Personal Development for Employees
Empowerment for Women in the Workplace
Webinars and Teleclasses: Fully customizable from 30 minutes up to 2 hours per week. Whether you are interested in supplying your team members with new skills, implementing personal development solutions, or introducing leadership education to your top leaders, the Center of Innovation for Leaders offers unique programs catered to your needs.
The outcome of our programs is personal and organizational growth: a must for every company. Participants learn at a deep core level. By being guided through simple and thorough exercises they get valuable answers and insights. Progress and solutions occur as a natural result.
Contact Us for a free assessment of your team.
We can visit your team at work or welcome an initial conversation about the team 916-812-8012, 10 AM-3 PM PST