About the Center of Innovation for Leaders and the CEO Mooniek (pronounced 'Monique') Seebregts, Leadership coach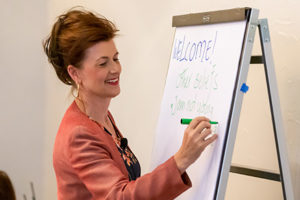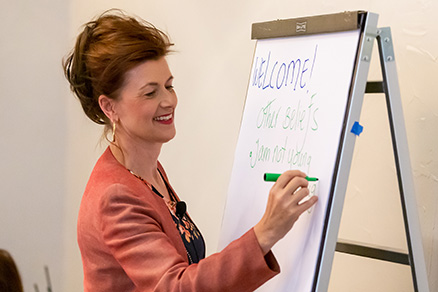 "We founded the Center of Innovation for Leaders as a commitment to changing problems and obstacles that happen in many workplaces, both big and small." 
Born and raised in The Netherlands, CEO Mooniek brings a delightful European point of view to webinars, workshops, coaching, classes, and speaking events. People call her an exquisite facilitator, bringing complex issues in a simple way.
She is fiercely dedicated to her clients.
You will like working with this honest, imaginative, and spontaneous coach, trainer, speaker and workshop leader.
Courses, Webinars, Workshops in our Library
Graduated Individual Clients
 "Often, the missing piece for individuals, teams, and leaders is their understanding and implementation of Self Direction or Personal Leadership, which at its simplest is about how to positively influence oneself"
–Mooniek Seebregts, CEO, Master Certified Leadership Coach
What makes us different from many other coach -and educational focused businesses is that we aim to impact immediately. Whether your business has challenges because of the pandemic, the economy, or a remote work culture, we can help you with solutions.  
We do not only work with organizations and their teams but also with the individual who needs extra attention. And that provides powerful results.
We help each participant become a leader in their own right by focusing on their biggest challenges and opportunities.

 
We facilitate through webinars, workshops, or 1:1 specialized coaching.
Our programs are results oriented, designed to jumpstart potential, change obstacles into opportunities so your business can work toward its vision.

Because of our personalized approach, our efforts have a transformational impact right from the start.
Our specialized area of focus is supporting  the internal culture of your business so that everyone can succeed at their highest level both in work and in their personal life.
Let's Start a Conversation