Often, people get derailed by stress. As a consequence, it can make them feel disconnected from their project or team. 
Here's the solution: Leadership Skills To Reduce Stress!
Leadership Skills for Success:
Because people become the architect of their experiences, their actions, their issues.
Because people understand how to show up and perform in all areas of life and work.
Communication: to be able to clearly explain everything from organizational goals to specific tasks to feedback in such a way that the other people understand you — and feel heard in their response.

 

Motivation: what makes you feel alive? How to do that? How to motivate others?
Delegating: what are better ways to spend your time. Who has the skills and passion to do that project instead of you? How to delegate the best way possible?
Positivity: it is an art to search for what is right versus a continuous focus on what is wrong.
Trustworthiness: who trusts you, and how does that help you and your projects? How to gain trust or learn to trust others?
Creativity: an innovative mindset is worth gold. If you are not creative, who can assist you to be a creative thinker? How can it help you and your team?
Feedback: the person who can take feedback and receive it with the right perspective moves far. How to best give feedback? How to receive it?
Responsibility: what responsibility is yours?

 

What is not yours?
Team building: what does it take to build the best team; to be a great team member?

 
Developing Personal leadership changes the way individuals (and teams) deal with obstacles
Personal leadership, in essence, is about self-direction, self-motivation, self-expression
Personal leadership makes people feel engaged in every aspect of life and work 
Developing Personal leadership positively changes individuals operate, everywhere
We offer:
Leadership Development Programs
Leadership Courses
Leadership Training
Leadership Training Seminars
Management Training
Developing Employee Training Program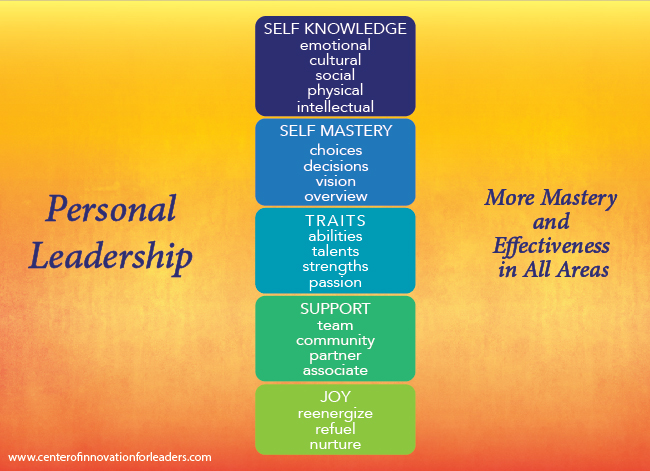 FREE Report: 9 Steps To Personal Leadership
For a Free Quick conversation with our Master coach about the coaching possibilities, please connect with her calendar: calendly.com/Mooniek. 
You can also send us an email.