Common Situations Your Team Could Be Experiencing:
Not addressing critical issues.
Not enough team players: criticizing others, not honoring commitments
Poor self-awareness, abuse of power (not being aware of the impact of behavior or decisions on others)
Excluding others
Fragmented team
Team members are too accommodating (lack of boundaries and clarity)
Unbalanced discussions (a person dominates or is too submissive)
Not enough trust among team members
Lack of interest (no incentive to complete projects)
What can be done about common problems in the team? 

To understand the specific challenges we will start with an interview and an assessment. From there we will come up with the best ways towards understanding, improving, and implementing the various parts of the solution.
Our customized training has a proven record of dramatically enhancing personal and professional performance for our clients. Our interactive workshops, one-on-one coaching, teleclasses, and group coaching, foster a safe environment that encourages employees to develop themselves authentically.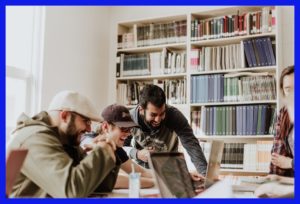 ​Examples of Solutions for Your Team:

Quick Decision-Making Skills:
Participants are guided to use insightful questions to bring new awareness and clarity to the problem or difficult situation. These questions can be used as tools to help make the best and quickest choices moving forward.
Clarify Vision and Mission:
Participants are coached to create a clear vision and mission for themselves and also connect with the vision and mission of the company. Leaders are invited to sharpen their thinking by recognizing their habitual and non-serving thoughts, routines, and behaviors. Focusing on the future opens a pathway towards achieving their goals.
Personal Leadership 101, 102, and Leadership Mastery for the Team: 
Employees and team leaders gain new insights that encourage the team to develop effective ways to work together. This helps decision making, working from strengths, letting go of weaknesses, and choosing cooperation to its fullest extent.
After the Pandemic? Now what?
Racism: what to learn and unlearn?
Leadership assessments
Leadership development programs
Teamwork in the workplace
Workplace engagement
Eliminating drama at work
Personal development for employees
Emotional development workshops for employees and teams
Tele-classes and webinars:
Fully customizable from 30 minutes up to 2 hours per week. Whether you are interested in supplying your team members with new skills, implementing personal development solutions, or introducing more leadership education to your top leaders. The Center of Innovation for Leaders offers unique programs catered to your needs.
The outcome of our programs are personal and organizational growth: a must for every company. Participants learn at a deep core level. By being guided through simple and thorough exercises they acquire valuable answers and insights. Progress and solutions occur as a natural result.
Contact Us for a free assessment of your team
We can visit your team at work or welcome a preliminary conversation
916-812-8012 between 10 AM-3 PM PST
Photo: thank you Priscilla du Preez @ Unsplash