Personal leadership skills are at the foundation of everything. If you don't understand yourself, cannot inspire yourself, are thrown by challenges, and cannot get along with the person who jerks you the wrong way, you are stopping yourself and your team from moving forward. You cannot influence yourself.
And let's be honest, how we behave at work, links to how we behave in our personal and social life as well.
The professional who understands that having a good hold on their own personal leadership means that they can be fabulous in their professional life, a fantastic role model in their personal life, and an inspiring person in their community.
With leadership skills, professionals are able to perform in their team, get the results they aim for, reach the goals they are expected to reach.
Personal leadership skills include, for example, an understanding of how to communicate on a higher level and how to work with a personal and professional mission and vision.
Personal Leadership qualities require regular updates, thus a basic understanding of habitual impediments and hindrances is a must. It is necessary not only to 'declutter' habits, thoughts, and feelings but also behaviors that are no longer helpful, as well. Did I mention that knowing your own blind spots is required to be a great leader?
Because…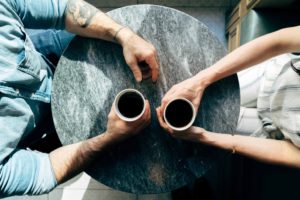 Because if you choose to live as a leader, no matter who you are and where you work or what your personal life looks like, you are mastering 'making choices and decisions' on all levels. You choose to not be unconscious about your habits, or chaos, or 'unclarity'; instead, you direct the outcome.
We at the Center of Innovation of Leadership, in Sacramento, work on updating you or your whole team by giving each individual the attention towards developing their leadership skills and leadership qualities.
Just imagine if you and everyone in the team understand working together at a higher level, that everyone is inspired by each other? Imagine the results for the business, organization!
Send us an email, call us @ 916-812-8012 to schedule your complimentary 20-minute assessment, or fill out our contact form. Let us show you how developing Personal Leadership can change your inner game.
Photo: Thank you Joshua Ness @ Unsplash